2010 February 10: Paint (
0.00 hours

)

Updated:

First entry|Previous entry|Next entry|Last entry
---
Pretty much the only thing left on the Convert is to fit the body work and the seat. The body work is in fine condition, including the silver paint. Yet, I couldn't stand the color. To me, it is the ultimate in blah and pretty much relegates the Convert to blah status. So, it had to go.
My first instinct was to paint it black. I like black. It looks nice and formal, contrasts nicely with aluminum and chrome, and is one of the two colors permitted on a motorcycle by Ed Milich (Wrenched, RED OR BLACK). My wife, Angela, stated that I already owned several black bikes and exercised her veto capability (extremely limited - as it is - inside the garage). So, I needed to come up with alternative colors.
My 5 year old daughter strongly recommended pink (fortunately, she has even fewer voting rights in the garage than my wife). I first thought of orange, specifically the Lamborghini orange that Charles Hamer painted his Eldorado. It is a fabulous color. I finally decided that that shade of orange just didn't sit well with the 1970's styling of the rest of the machine. I also thought of red. But, to me at least, red on a Guzzi is just another mediocre cop-out (Oh hey, look, another red Guzzi. Whoop-dee-doo).
So, I decided to paint it green. But what shade? I wanted a 1970's shade, but I didn't want to try to imitate a V7 Sport green. I finally settled on a lime green (different from the V7 Sport lime green) and set my painter to work. He sent me a photo of the green on the first couple of pieces and I was thrilled.
Then my good buddy, John Ulrich, sent me a photo of a 1971 Oldsmobile 442 that sold in the 2010 Barrett-Jackson auction here in Scottsdale, Arizona. I fell in love with the green on the 442 and immediately knew that I had chosen the wrong shade. I vacillated for a day before I made up my mind to have my painter do it over again (fortunately he had only painted a few pieces). Here are a few photos of my inspiration color: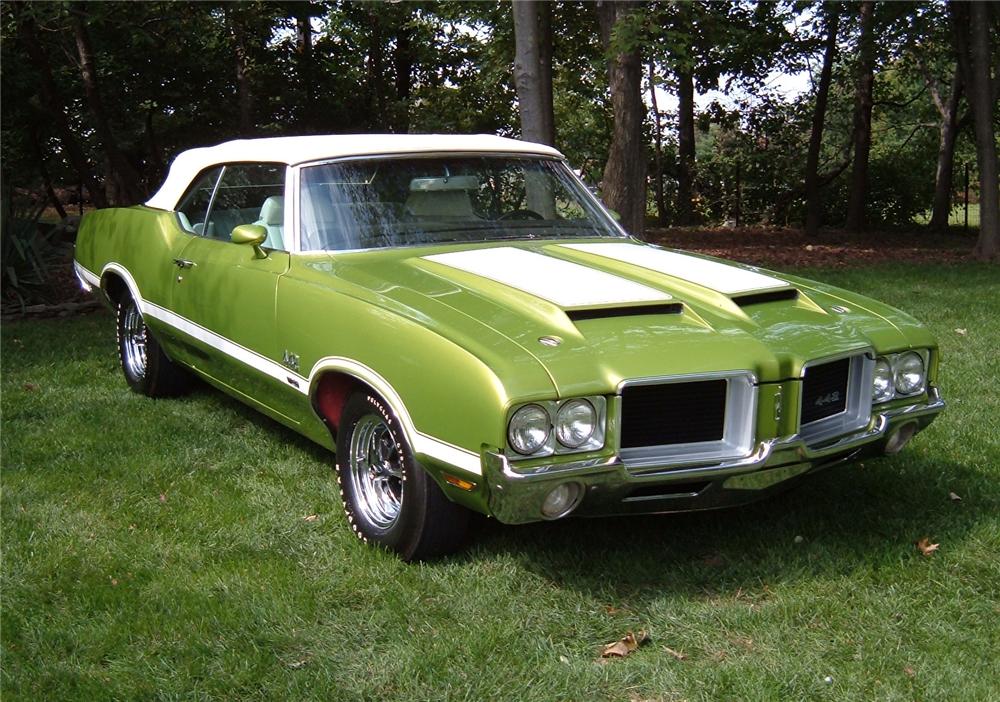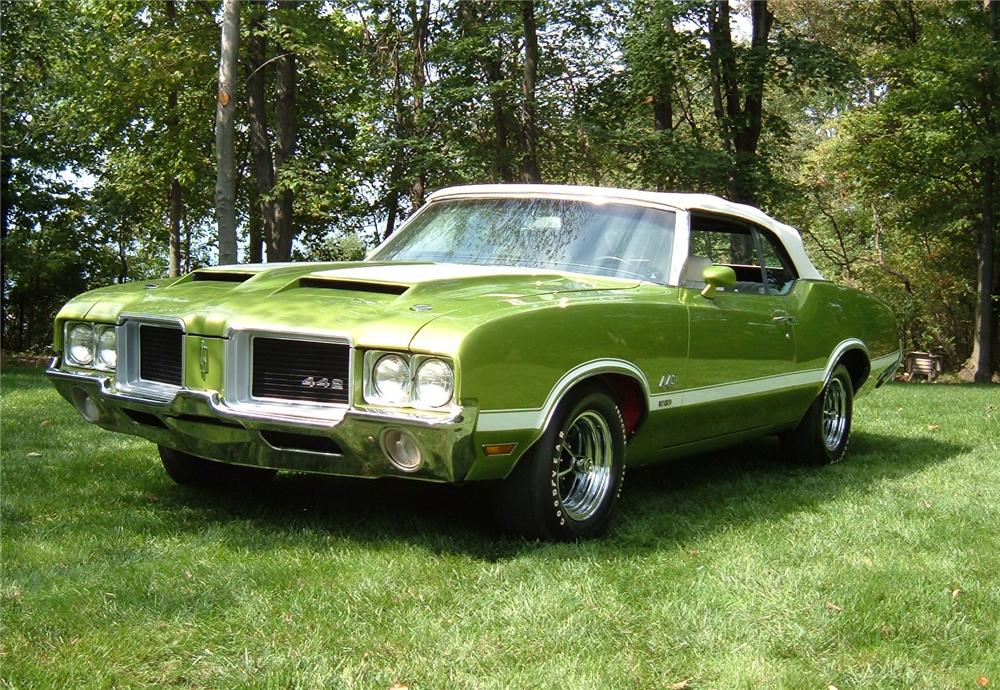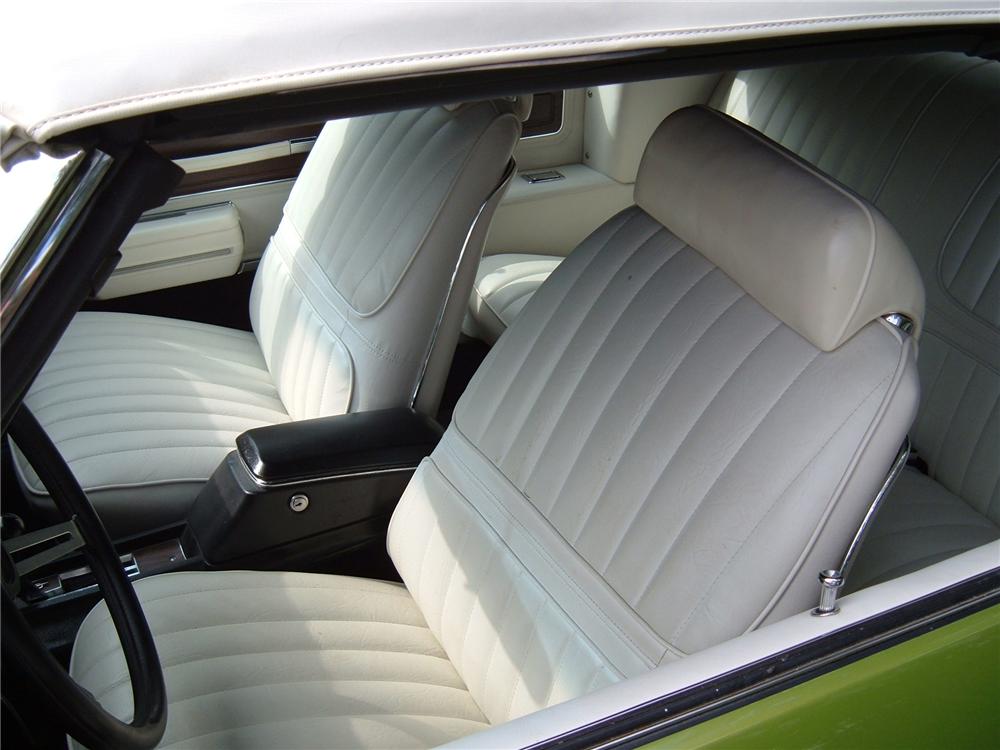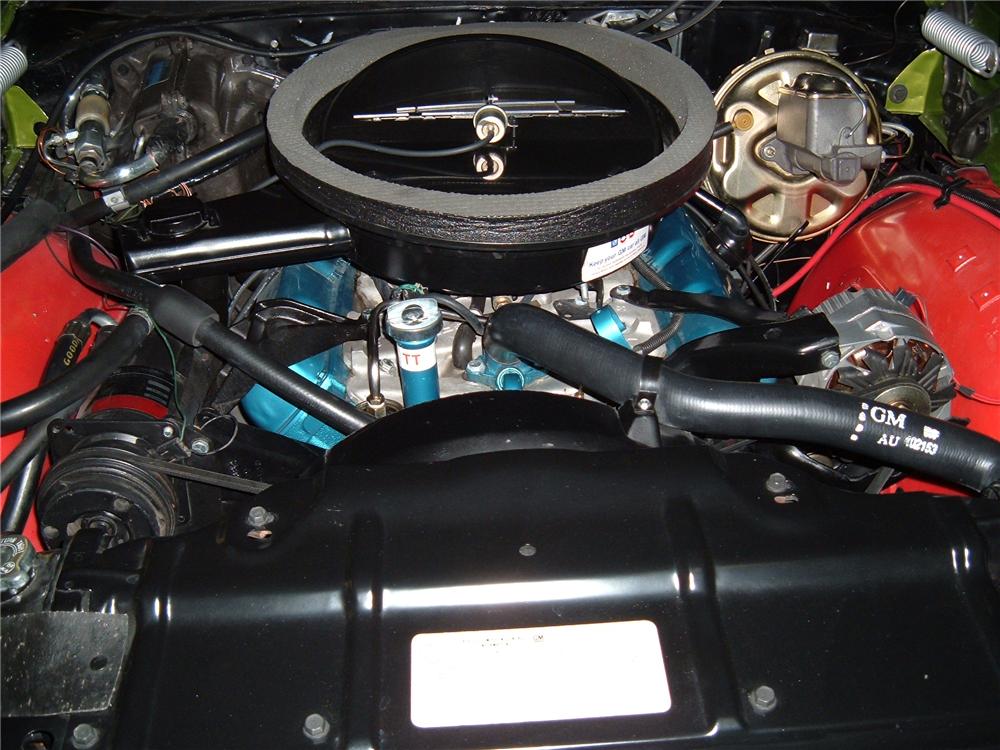 ---