2005 October 16: Unpacked everything and took inventory (
2.00 hours

)

Updated:

First entry|Previous entry|Next entry|Last entry
---
This is a 1972 Moto Guzzi Eldorado project bike that my Dad brought to me when he and Mom came for a visit in early October, 2005. It is quite complete and - aside from the paint - has not been molested much over the years. My brother has already gone through the engine, and I'll be going through the transmission and rear drive, taking care of a few odds and ends on the engine, plus all the usual checking of bearings, cleaning, polishing, etc. It should go fairly quickly and be a real nice ride when I'm finished. I'll keep a photo record of the changes that will be taking place as I put this bike back together. I'm going to try to keep a general tally of the hours I spend working on this project. Although there is some desk time involved, I'm only going to keep track of actual garage time.
Overall, the bike is in good shape, although in desperate need of cleaning and polishing. The chrome all looks like it will shine up nicely. Dad forgot to bring the exhaust system and the front crash bars, but I'm in no rush for those pieces, anyway.
When I first learned that the tin had been painted yellow, I was a little bit nervous that I would seem some bright, garish color. Instead, it is more of a mellow yellow and I think it will grow on me. I will need to coat the underside of the sheet metal, as the painter didn't perform that task.
The chrome on the tank is in good shape...very nice surprise, there!
The original wiring harness is complete and in very good shape. No need to purchase a new one - another HUGE surprise.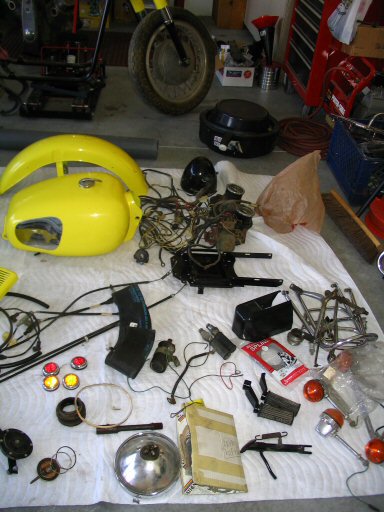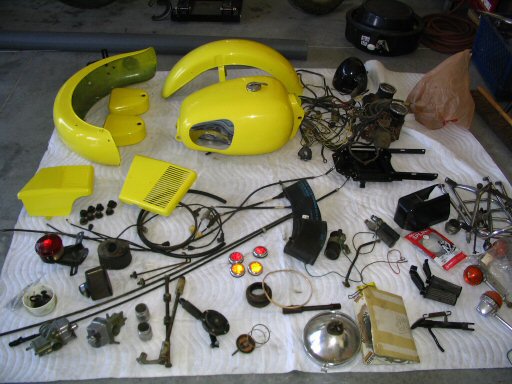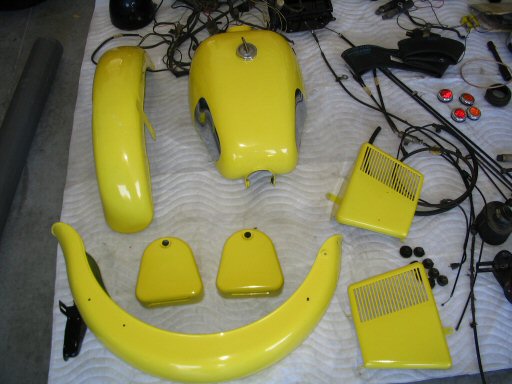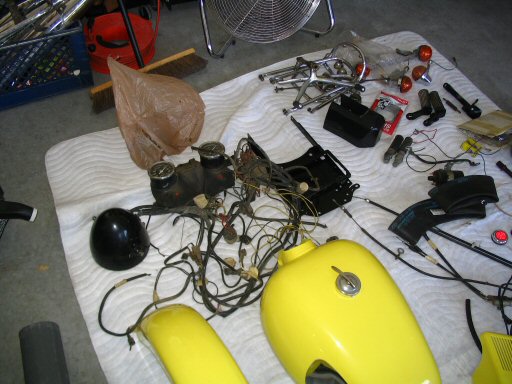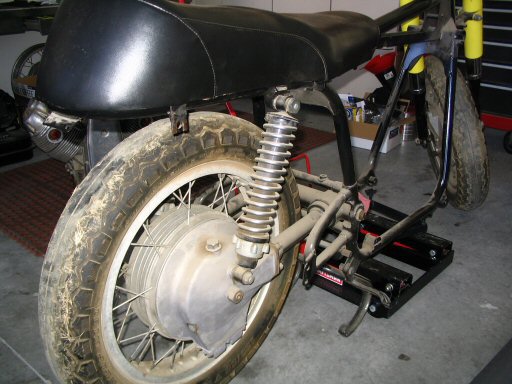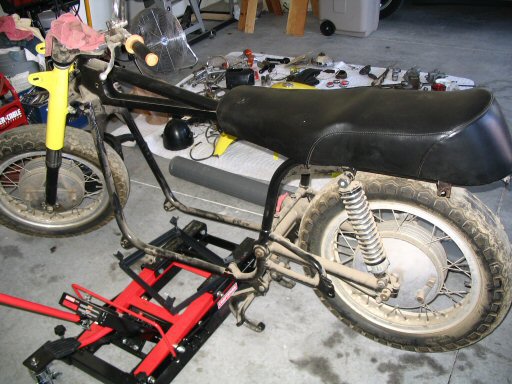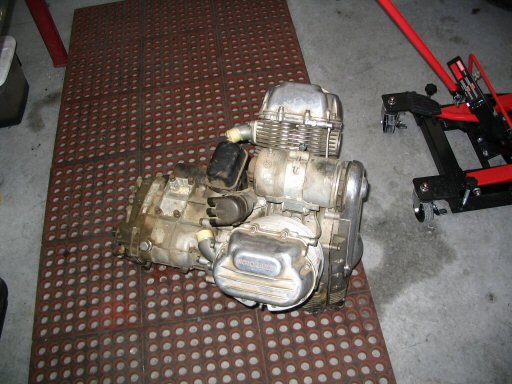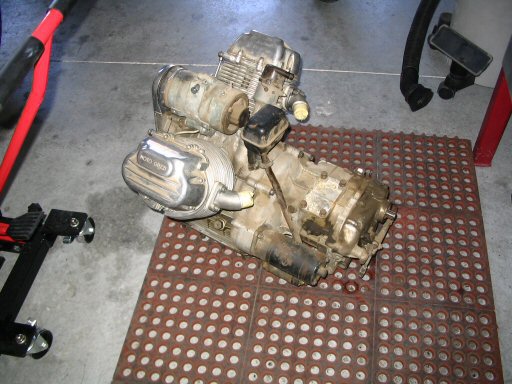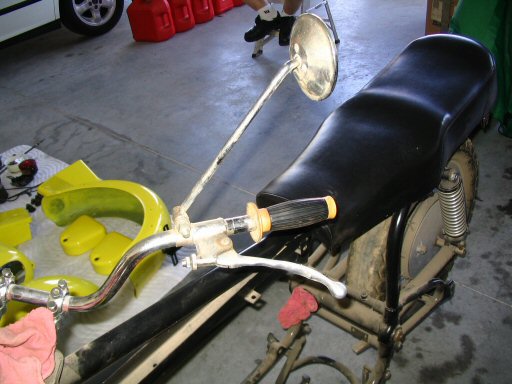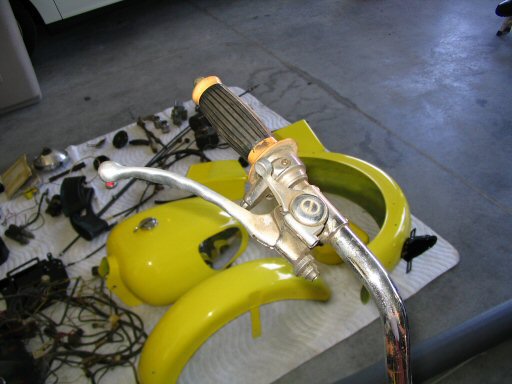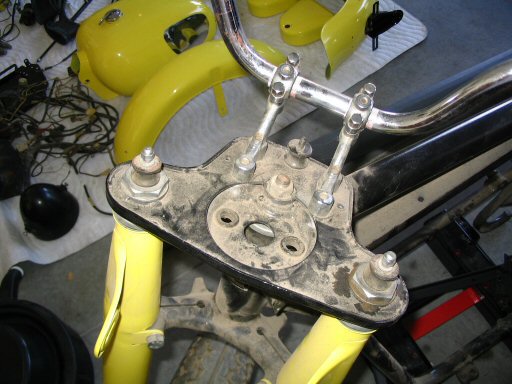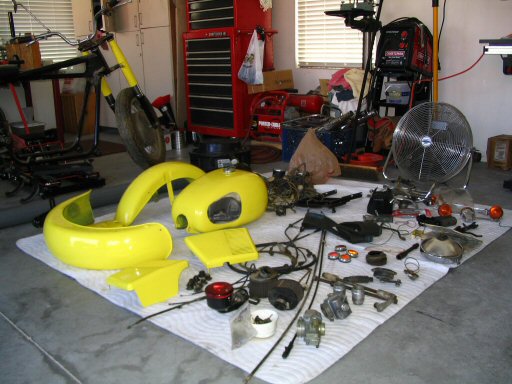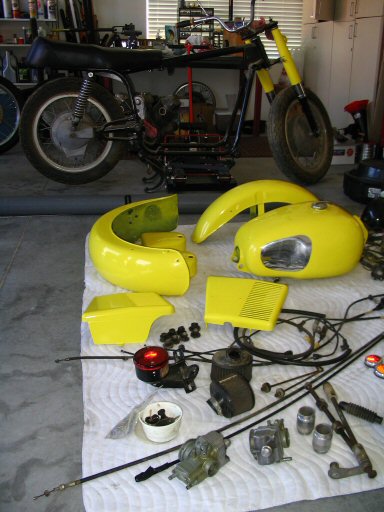 ---