2011 December 08: History and plans
Updated:
First entry|Previous entry|Next entry|Last entry
---
This is a 1978 Moto Guzzi V1000 G5 project bike that I purchased on from Tom Short in Phoenix, Arizona. It is nearly complete, mostly original, and generally speaking has not been subjected to butchery nor cheap and silly fixes. It has, however, been thoroughly neglected since it was last registered in 1994. Tom bought it a few of years ago (2008, I think) and was planning to use it as a parts source for a disc brake Eldorado conversion. Since Tom is moving to Germany to marry Sue, he sold it to me (Thanks, Tom!). Tom has had it covered in his back yard since he bought it. Prior to that, it had been stored in a garage.
I've no idea what my end goal will be with this Moto Guzzi.
Love notes
I found the following Post-it note and envelope inside the Windjammer. Both badly aged and extremely difficult to read, but a testament to love notes written on scraps of paper throughout the ages. Way too cool to simply toss in the trash :>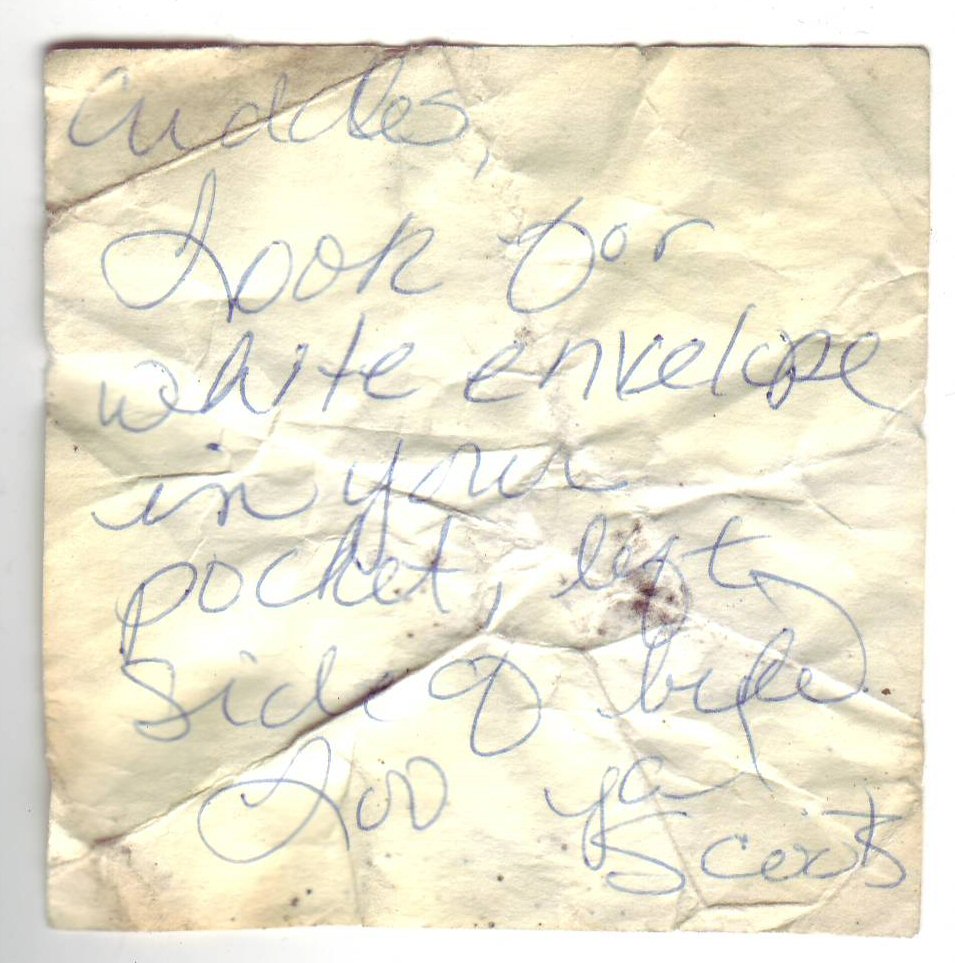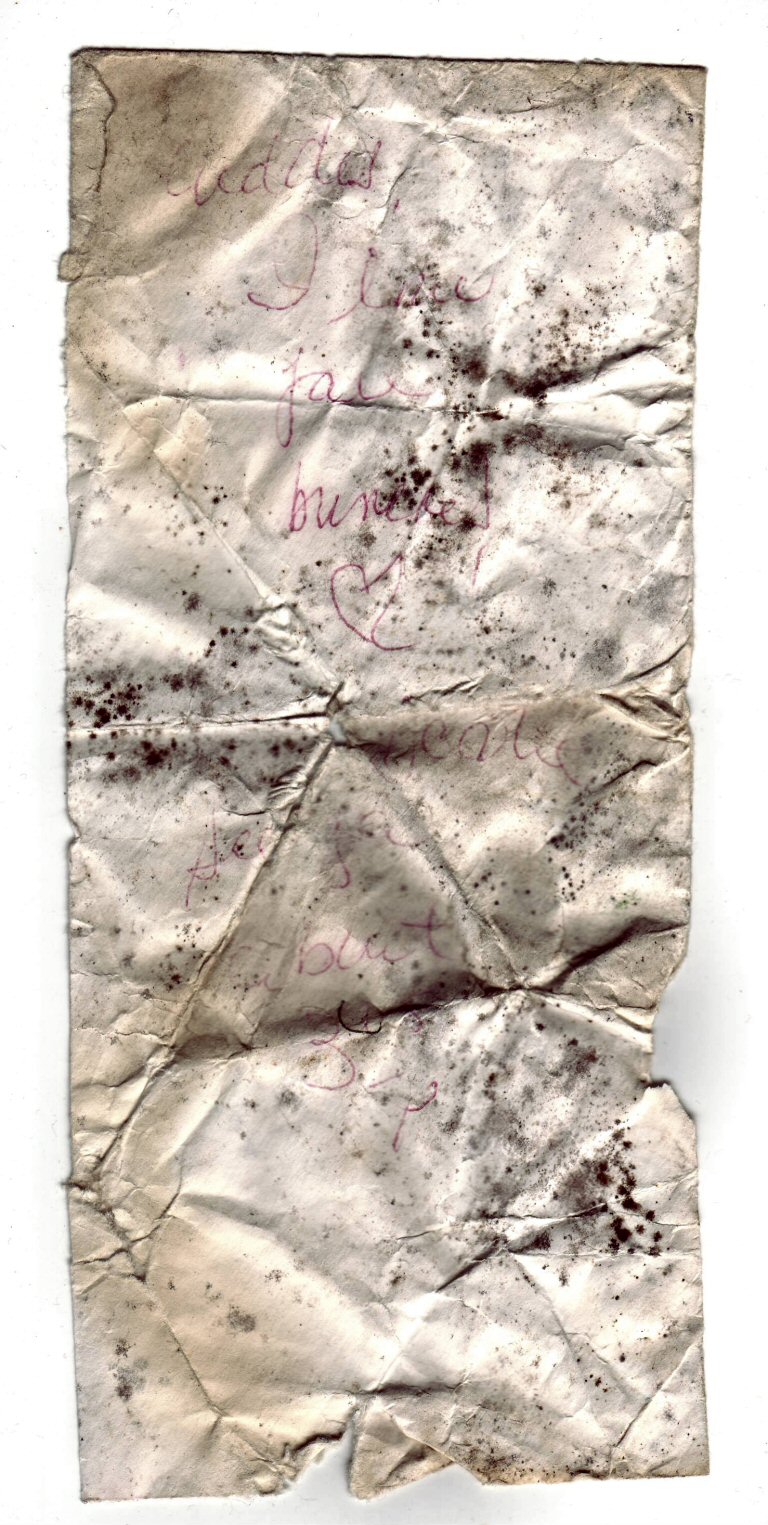 ---