Rear drive pinion nut tool
Moto Guzzi V700, V7 Special, Ambassador, 850 GT, 850 GT California, Eldorado, and 850 California Police models
Created:
Updated:
Stephen Brenton's purpose made tool
Stephen Brenton is kind enough to manufacture this tool. Contact him directly for price and availability. View all of the tools that Stephen Brenton makes.
Hole through center of 36 mm socket allows use with u-joint yoke. See Guzzi Manual, Fig 89. MG# 12356700 T1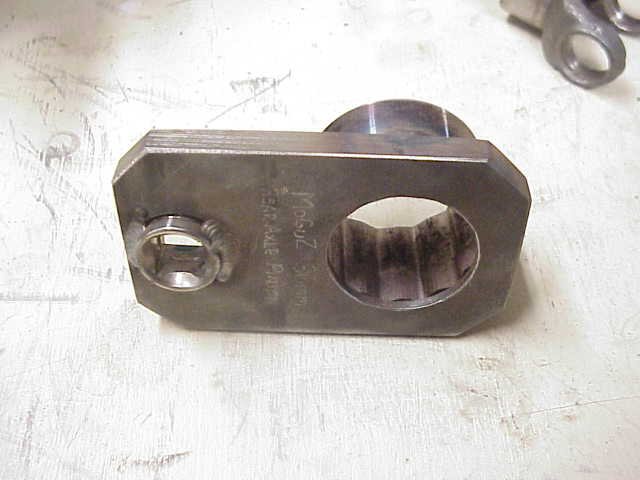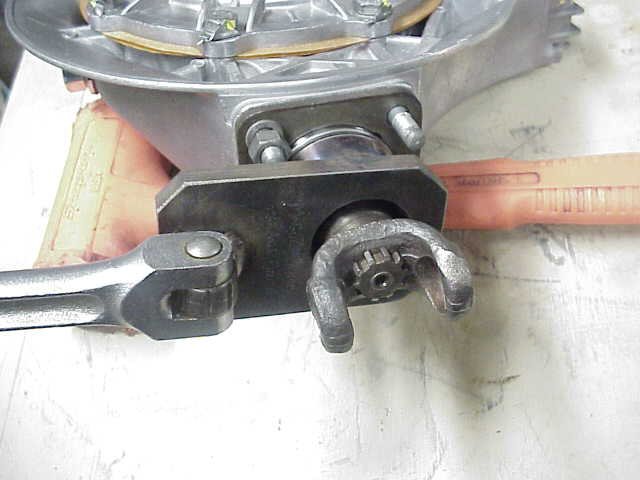 Ralf Brinkmann's tool
I extracted this information from Ralf Brinkmann on the Yahoo! Loopframe_Guzzi news group.