Brake shoe spreader tool
Moto Guzzi V700, V7 Special, Ambassador, 850 GT, 850 GT California, Eldorado, and 850 California Police models
Created:
Updated:
Stephen Brenton's purpose made tool
Stephen Brenton is kind enough to manufacture this tool. Contact him directly for price and availability. View all of the tools that Stephen Brenton makes.
Spreads the brake shoes for easy installation.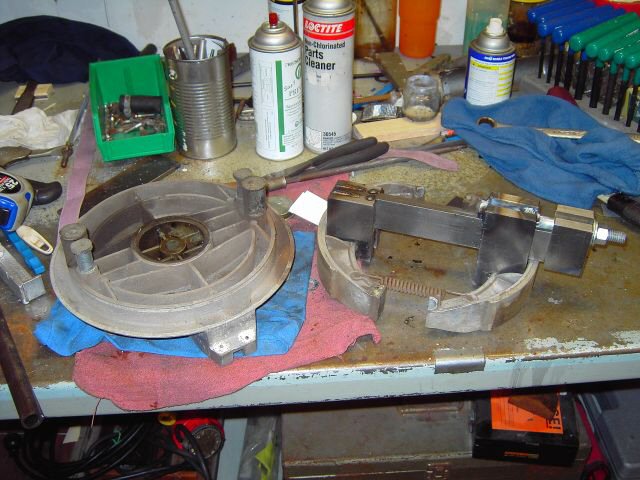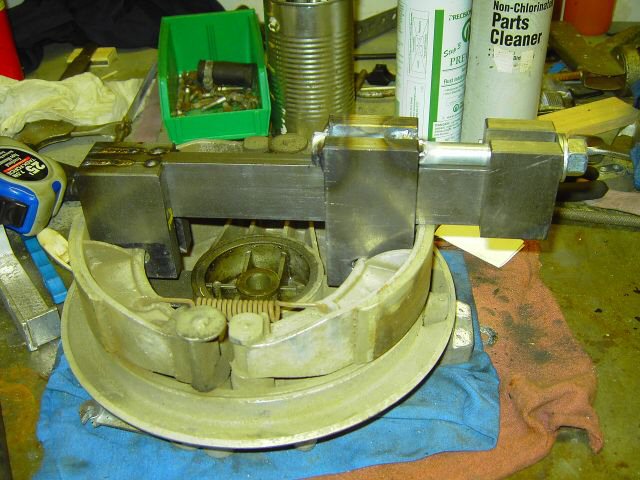 Werner Schoom's lumber method
I extracted this information from Ralf Brinkmann on the Yahoo! Loopframe_Guzzi news group. Ralf was mentioning Werner Schoom's technique.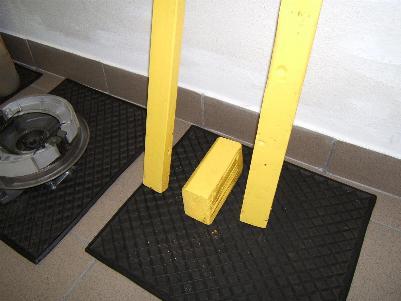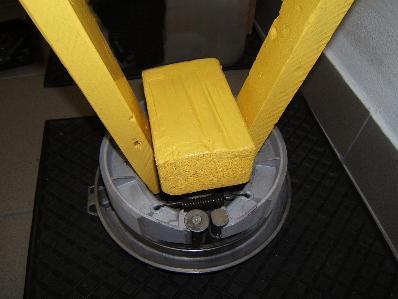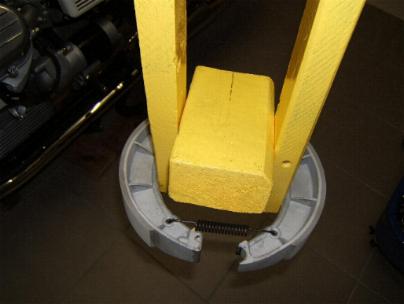 Use the bench vice as a spreader method
I've been using this method for years (I really need to take a picture). Essentially I just place the brake shoes in my 6 inch bench vice and open the vice...using it as a spreader instead of a clamp. It works quickly and does a pretty good job. Although, I really want to buy Stephen's tool one of these days.
Hardware store method
Thanks to John Engle for sending me his set up using simple hardware store fasteners. In John's words:
Used a 5⁄8 inch pipe coupler and a 5⁄8 inch × 3 inch bolt. Worked great.

Photo courtesy of John Engle.
Brake shoe adjuster method
Thanks to Darryn Webster for sending me his set up using a brake adjusting screw. In Darryn's own words:
Need to spread some brake shoes on your Guzzi Loop? Use a big brake shoe adjuster. USD $11.50 at NAPA. Git'r done! I tried the wood method from our German friends; Broke the wood I have available here in Florida. The cobbled together hardware solution looked like it could slip very easily; not good if a finger was in the way. Them are some strong springs! The nice, and probably expensive hand built solution would be great to have in you were tearing down a bunch, often.

Using a brake shoe adjusting screw to spread brake shoes.

Photo courtesy of Darryn Webster.